CoaguCo XMas Events Are Live!
Posted On: December 22, 2021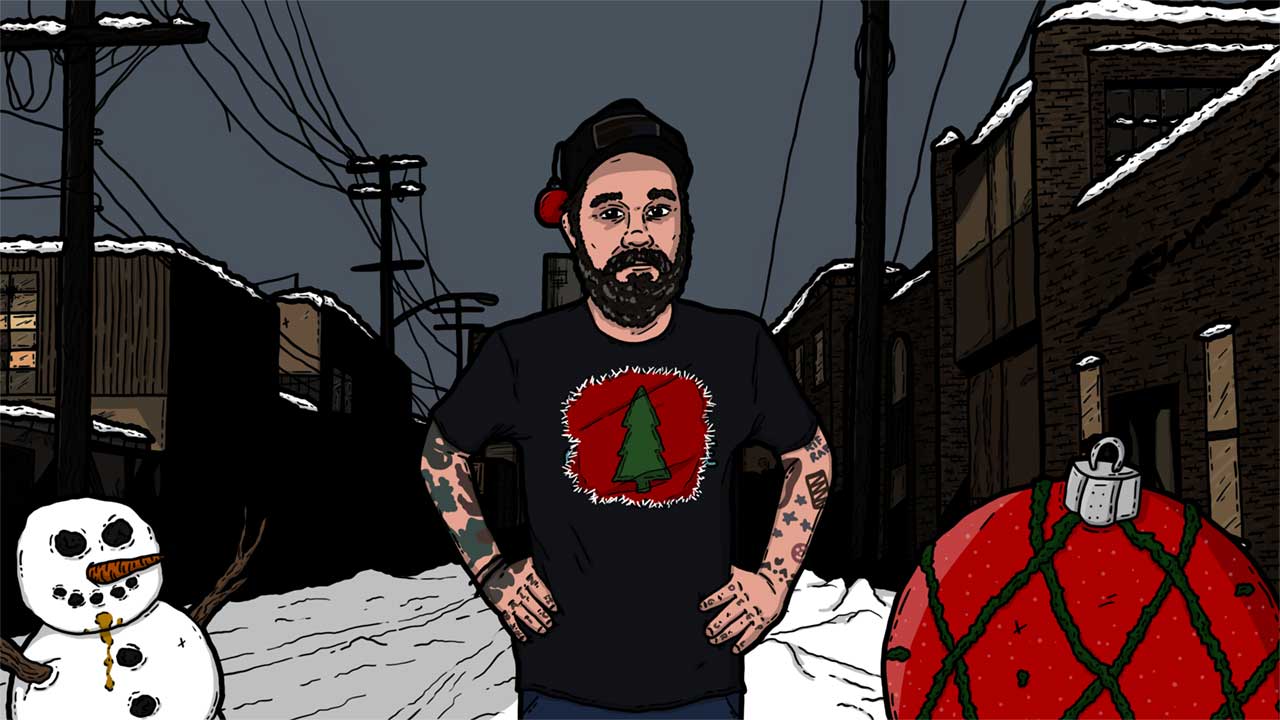 Happy holidays, folks! Technically the events all went live on the 15th of December, but you probably already knew that. Sadly we don't have any extra goodies this year as there is pretty heavy development of updates for all the games currently underway. The best we have is a little news and a reminder that the in-game events are going on until January 3rd.
Into Oblivion
Players of Into Oblivion will be getting the big v2.0 patch (probably) before the year is out! Multiplayer testing is underway and once those bugs are done, the game will be ready to update. There are some extra features that were going to be added in beyond the ton of stuff already in the update, but that'll be saved for the Q1 DLC update.
Currently, in the holiday event, you can drink against the Krampus in the frozen wastes. There should also be six extra drinks you can make and unlock as well as two additional achievements and some extra unlockable skins.
The Dope Game
The remaster is still on-going and a fresh test for that should be live early next year. Everything still seems to be on track for the remaster to release May 2022.
Currently, in the holiday event, Starkham is feeling festive as are all the NPC's. Drug names have been swapped into gifts and you can scoop up an achievements by playing Santa. There's even one for smashing snowmen, if that's your thing.
One Way To Die
The game's for-real final update with new game mode is also still underway. It will probably be out Q2 of 2022. We promise no new achievements. Probably.
Currently, in the holiday event, there are 10 extra deaths you can stumble across and finding them will net you the holiday achievement.
---
That's it for the holiday and update news! Next year, after all these big updates come out, we are planning something a little more exciting and new for the holiday events. Stay warm and safe out there!